We asked each of our editors to go out and find the most amazing, incredible, rare, special, fantastic, vintage, awesome, secret, b-side-y track they could find for Record Store Day this year. They scoured the far corners of the universe that is New York City and found some really unbelievable things. These are their stories.
DUN DUN.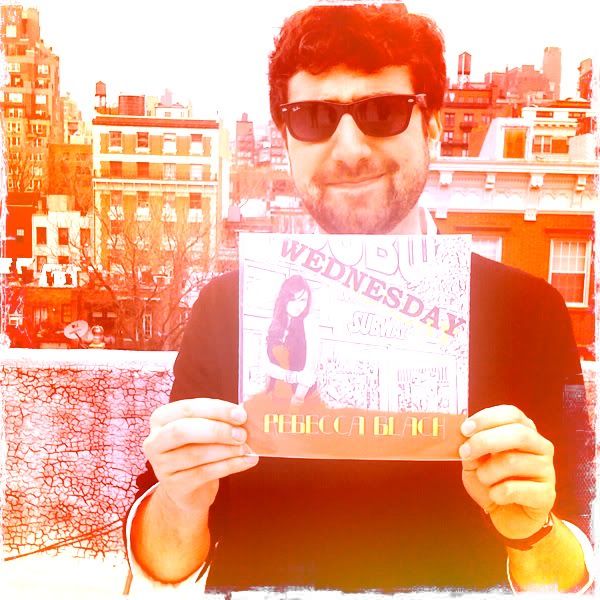 I was at A-1 Records looking for the very limited re-release of Animal Collective's early work with zoo creatures (
Sarah Jessica Parker/Transom
) when I accidentally rummaged through the trash to find this incredibly rare b-side from pop-sensation/child Rebecca Black. Some of the lyrics include "Subway, Subway/Afterschool on Wednesday" and "Light mayo please/mom said so and she drove here". Really tight songwriting. -
Joe Puglisi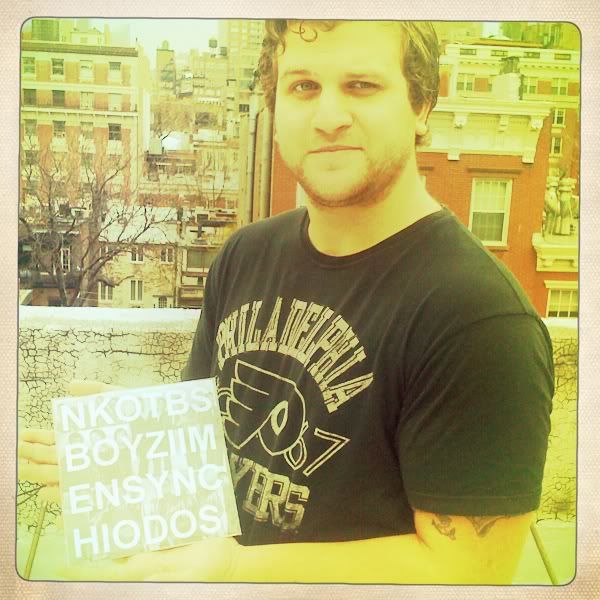 In between "live" tapings of The Real World After Show and TRL memorial services, MTV Studios in Times Square decided to put together their own Record Store Day shindig. Unfortunately, but not unexpectedly, the television channel didn't quite seem to understand that paying homage to authenticity is the key effort behind the concept of Record Store Day. Even so, I managed to find a real gem that actually fits right at home in the building that is thick with the ghosts of pop stars from the past. Though a travesty as a Record Store Day item, this ultra-supergroup NKOTBSBOYZIIMENSYNCHIODOS collaboration was probably the best that MTV could do. At the very least, it was better than the
GTL with TLC: A Jersey Shore Tribute
album, soon to be featured on the next episode of
What Chilli Wants
. -
Siobhan Fludder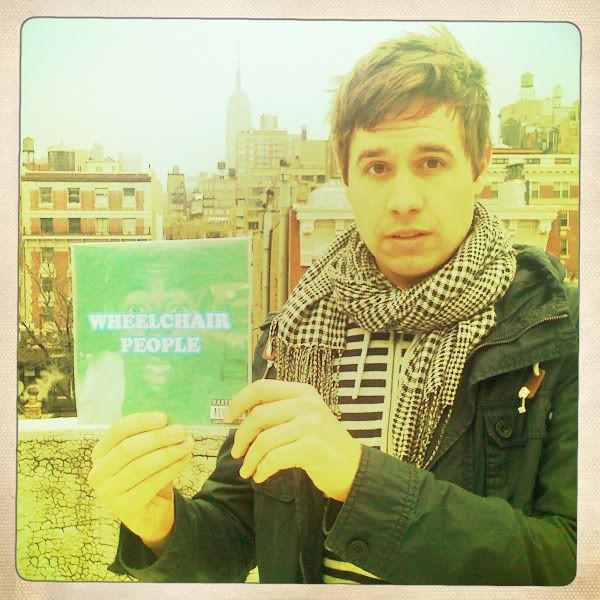 Though most of my sloppy Saturday was spent running vitals for Baeble's shoot with The Go! Team at Brooklyn Bowl, an unexpected discovery proved that Record Store Day's love for the music fan knows no boundaries. It yielded a variety of musical treasures...even for those who never set out to find them in the first place!
So let's consider this next find a Record Store Day miracle then! There, stuck to the bottom of a pizza box outside Sound Fix in Williamsburg, covered in gobs of Damon and Naomi's unwanted pizza goop, was a limited edition, 7" single of Tyler The Creator's first single, "Wheelchair People". The dopest, most offensive emcee going originally cut the track back when his knee highs came all the way up to his thighs...a tiny, playground tyke spitting rhymes like, "I'm like Timmy in a cripple fight/Even when my dick's paralyzed it still packs a bite." Word is the single got Tyler expelled from middle school. Now he's getting tossed from Coachella. Obviously, not a lot has changed here.-
David Pitz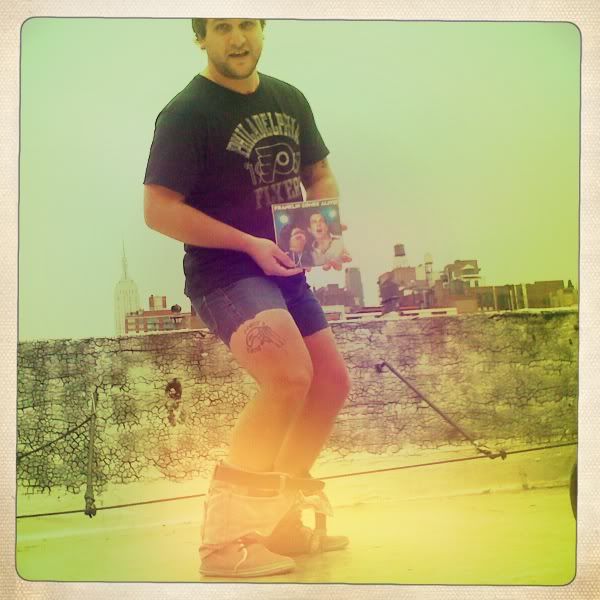 I had no idea exactly what I was looking for, but there was a subconscious force driving my fervent study of record store cases. Maybe sleeping with the television on causes strange dreams (no more ID Discovery for me), but the scratchy singing of a particular civil rights activist was humming in my head throughout the day. As I chewed the last bite of my black and white cookie, it finally dawned on me. I raced to the miscellaneous "F" section of 7"s. Nestled between Frampton and Frank Zappa was the rare release of Gob and Franklin's
Franklin Comes Alive
. I unlocked my Segway and sped home to enjoy my discovery while chowing down on some chicken fingers with
spicy club sauce
.
You think I'd waste my time looking for Radiohead singles?! COME ON!
SECRET RECORD STORE DAY RECORDS 2011 - THE RECORDS
[
Record Art by Joe Puglisi
]
[
Concepts by Baeble Staff
]
[
Sorry, Mom
]