We all know
Taylor Swift
has the dance style of an awkward baby giraffe. She may be top dog in music sales, look the part of the perfect pop-star, and have millions of adoring fans, but there has never been a moment of her dancing at an award show that we haven't been
LOL-ing
.
Watching
Taylor
dance can cause some serious second hand embarrassment, but upon closer inspection, there seems to be a
science
to her dorky dance moves...lemme break it down.
When she's really feelin' it Taylor loves to be like, "Yeah I know what's up, let me just show how much I'm into it by throwing my arms in front of everyone I'm around."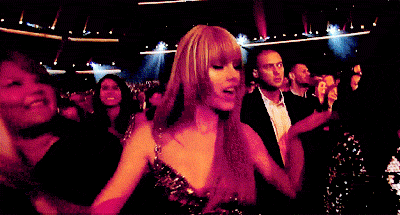 To make sure she really stands out, she often has her brother Austin next to her so she can really let loose and not get upstaged.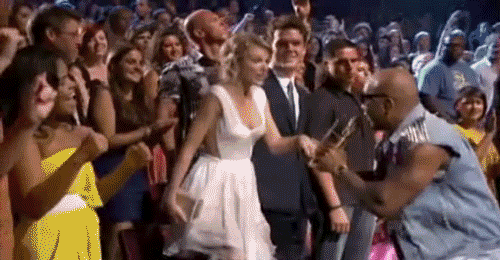 Austin is cool with it, but this girl looks annoyed.
And this woman needs to side clap to steer clear of Taylor's spastic get down.
Occasionally Taylor understands she can't dance like the whole world is watching her. "Hey guys! I can be normal sometimes."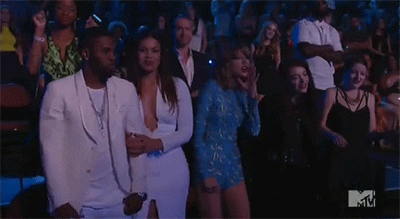 And will resort to her "Shake It Off" hand choreography. She's still not good at it.
Ooh look I have fingers!
But when she just can't hold it in, she falls back on the always reliable arm thrust forward to get down.
There are rare moments she falls into the shadows of her famous friends.
So Taylor works extra hard to make sure all eyes are on her.
Good thing she always knows how to shake it off.