I have a distaste for One Direction that pretty much rests solely on the fact that I find their music to be, well, bad. And honestly, the immaculate pretty boy look just isn't my cup of man tea (see
Shakey Graves
). So when a new One Direction video comes through the pipelines my usually response is something like this: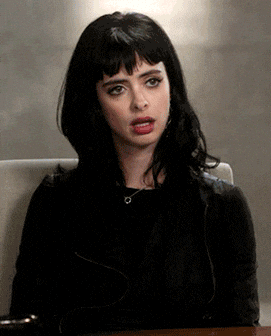 That said, I was pleasantly surprised when the video for
"Steal My Girl"
featured Danny Devito, an apple, and two sumo wrestlers. So a slim chance was given to the newly released 1D video for "Night Changes," and just when I thought I had had about all I could take of the five gushiest dates known to man—a fancy dinner, couples ice skating, the carnival, a drive though the country in a classic car, and fireside hot cocoa—a big scary looking dude dumped a plate of spaghetti on Zayn Malik, and Harry Styles breaks his arm.
The video has something for everyone. Watch it below. For your safety and the safety of others I recommend skipping a date with 1D (Yes, I realize the futility of this warning).