I can't remember who my first musician interview was, but looking back on my early days of asking talent questions, I know I was stiff, nervous, and scared shitless to stray from my neatly typed up and (probably) boring questions I had prepared.
I assumed because I was interviewing someone in music all they'd want to talk about is the process of writing a song, where they got their song inspiration, how did they come up for the name of their band? I thought these were all valid and interesting questions they'd love to answer and I'd come out of it with a stellar Q&A a ton of people would be interested in. Guess what...I was wrong. Of course over time I relaxed and found my groove of how to interview talent and it's worked out pretty well for me.
Want to interview rockstars? Follow these tips, you'll be well on your way to being your own William Miller.
Find Different Ways To Ask Important Questions Everyone Else Is Asking
Let's say you're got an interview with a well established band who is about to drop an album. Chances are they have a laundry list of interviews set up with music sites, blogs, magazines, newspapers, radio stations and maybe even on TV. I can 100% guarantee they will be asked the same standard questions over and over again. Your job is to make your interview stand out. Bypass questions like, "How did you come up with the title for your album?" and go for something more like, "Were there other album titles you were considering?" You might find yourself with an exceptionally great quote about it and the artist will be stoked they didn't have to answer the same basic question for the 937597534753 time. Nothing worse than boring your interview subject.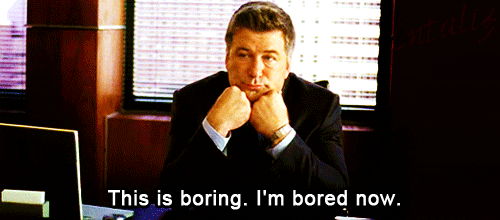 Ask Off Topic Questions
Great interviews come from not being afraid to ask talent weird and wacky questions that have nothing to do with music. If you're a fan of a band, you're interested in knowing more than just what their favorite song on the album is or what it's like inside the recording studio. I always find it interesting to ask them what their favorite food is, how long they go without washing their clothes on tour, what their favorite movie is, and which artist they would fan out over if they were put in the same room. It's refreshing break and catches them off guard. One time at the Billboard Music Awards press room I yelled out, "What was your favorite children's book as a kid?" to Greenday and they loved it!
Understand They Are Human Too
Regardless if it's a phone or face-to-face interview you're bound to be a little nervous. Even after years of interviewing musicians, I still get a few butterflies in my stomach right before I sit down with talent, but the most important thing to remember is they're human too. They generally want to impress you and sound smart and engaging with each question you ask. So when it's time, put a smile on your face and ask away.
Know You Will Have Bad Interviews
Sometimes talent just isn't in the mood. They could be tired, hungover (hello unprofessional!), have something shitty going on in their personal life, have a boring personality or take themselves too seriously. Whatever the case, if you find yourself with talent that seems completely over talking to you, just get through the questions you have prepared. You can attempt to ask off topic questions to get them engaged, but if they still aren't having it, when your immediate questions are done, so is your time with them. At the end of the day the interview is representative of the talent. If they suck, you can't be blamed for it.
Don't Be Afraid To Ditch Your Interview Questions All Together
Sometimes during an interview something magic happens, you ask a question and the talent off handedly says something that could lead to an insanely awesome story they've never told. I remember chatting with the Jonas Brothers and Joe said something about protecting Nick during a scary car collision when they were kids. Forget about the crush questions, I went after the story and got the guys to tell me about the car collision, glass smashing over them and having to pull over to a Walmart to fix it. Ok yes, there was more to the story I can't remember now, but my boss was stoked I scored such an exclusive and unknown anecdote.
Above all remember, the best thing you can ever hear talent say is, "That's a great question."